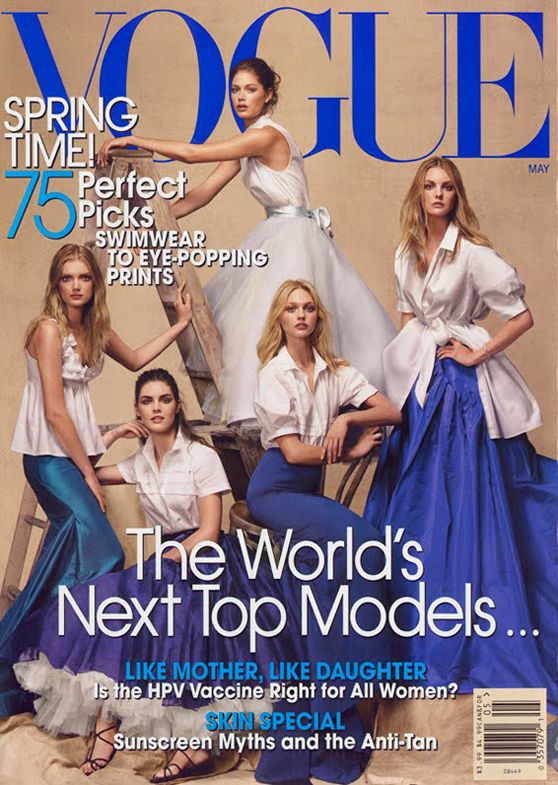 anna wintour and her gaggle of supermodels will be on the today show friday. style.com has the article, pics and video from the may cover up. after seeing little sasha talking in the video, i'm fast becoming a fan.
if you haven't already scooped up some shirts from gap design editions, you better get to a store quick. most of the extra smalls and smalls are sold out online (i managed to snag a rodarte trapeze top earlier today).
girlshop, the store, is indeed closing, as soon as sunday. all merchandise is priced to move.
cover via modelinia