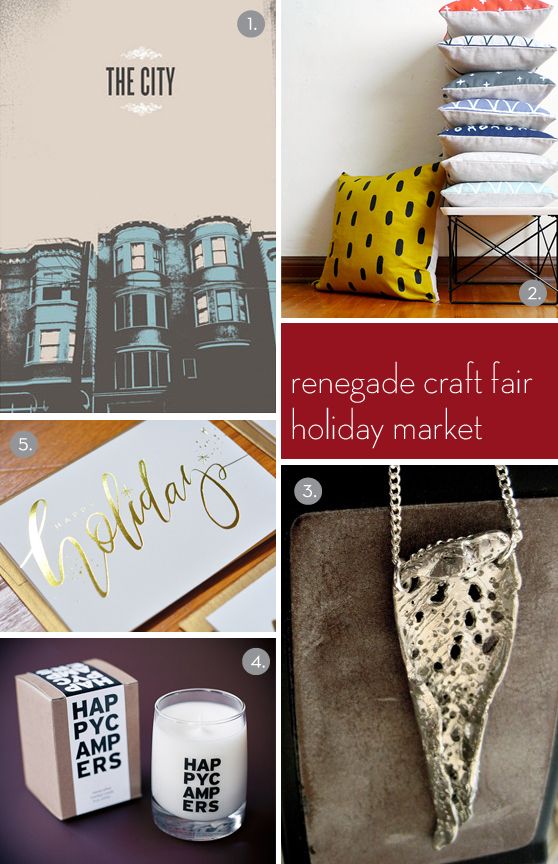 there are two more shopping weekends left before christmas, and i'm using this one to shop small and local at the 4th annual renegade craft fair holiday market. not only is this the biggest renegade yet (300+ artists!), but there's also a free magnolia co. photobooth, workshops, a DIY gift wrap station, plus food and drinks. it's the perfect place to get something for your work gift exchange,
white elephant, or just someone who appreciates unique finds. here are some booths i can't wait to check out:
1. the poster list has cool art, cards, clothing, and iphone cases that are designed and produced in-house. / 2. cotton & flax uses all natural materials like linen and water-based inks on pillows, coasters, tea towels, and more. / 3. this necklace by prismera is made by casting a willow leaf in silver or bronze. / 4. candles make a great gift and these by small gunns combine soothing scents with modern typography / 5. if you still haven't got your holiday cards (or need other printed matter for gifts), check out julie song ink. i love the bold metallic lettering on this one.