as the august magazines are starting to land on my desk and in my mailbox, the fall ad campaigns are trickling in. overall, i'm feeling that brands are making a shift from storytelling to straight product stories, which may not necessarily make great ads. here are five of my favorites so far…are there any that you love this season?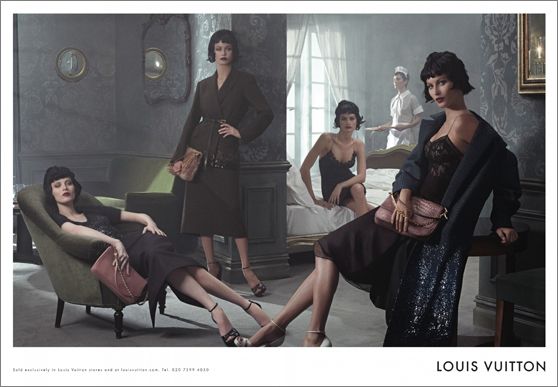 louis vuitton: gisele, isabeli, karen elson, carolyn murphy by steven meisel
as soon as i saw the very theatrical fall vuitton show, i knew that the perfect cast would be a more seasoned group of models. the collection was romantic and beautiful, yet meloncholy, and the while the women look gorgeous, they also seem sad.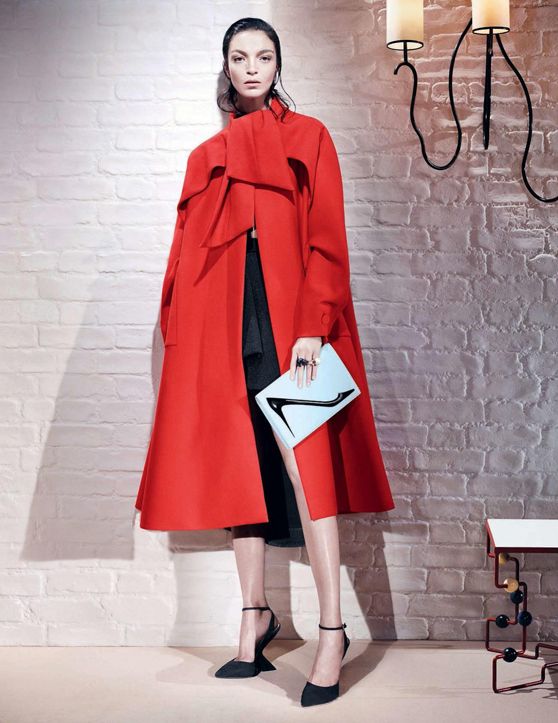 dior: elise crombez and mariacarla boscono by willy vanderperre
i know many are gaga for the secret garden 2 campaign, but this one is much, much stronger. it's stunning in its simplicity, and not surprising to see raf simons collaborate with vanderperre, who worked on so many stellar campaigns for jil sander when simons was there. every detail feels thoughtful, from the lamp and brick wall, to the slicked-back hair and barely there makeup. it's refreshing to see two more seasoned faces who are more closely associated with other brands: elise was a campaign regular for prada in the early 00's, and mariacarla is riccardo tisci's muse at givenchy.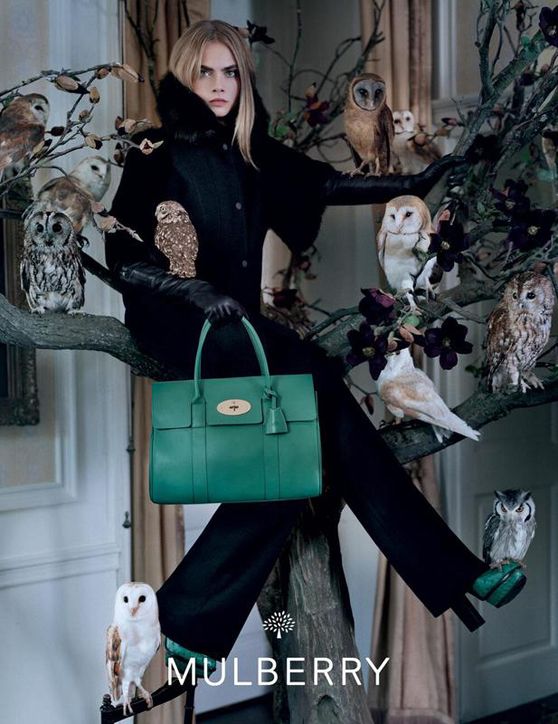 mulberry: cara delevingne by tim walker
cara fever has definitely reached critical mass (she also appears in ads for fendi and dkny this season), but out of the three, she works the best here. in a collection inspired by the english countryside, she looks the part lost in the forest among the owls.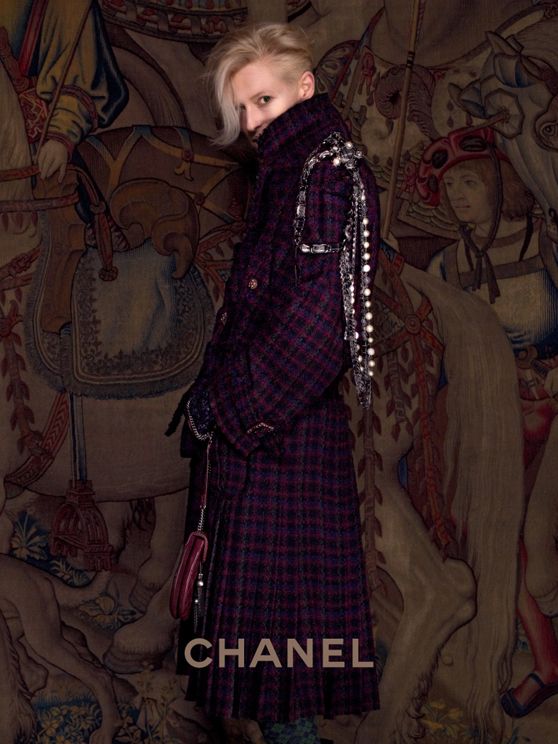 chanel paris/edimbourg (pre-fall): tilda swinton by karl lagerfeld
so technically this isn't a fall ad campaign, but the mixing tilda with karl and a collection inspired by scotland is pure genius. check out the behind the scenes video here.
bottega veneta: raquel zimmerman by ralph gibson
rather that use typical fashion photographers like meisel, mert & marcus, or mario testino, designer tomas maier loves to work with artists. this time it's ralph gibson, who brought an air of mystery and moodiness to the images.
vuitton via harper's bazaar uk august 2013 digital edition / dior via zinio via the fashionspot / chanel via us vogue june 2013 digital edition / mulberry via twitter.com/mulberry_editor / bottega veneta via zinio via the fashionspot